Launch your business
Improve your business
Centers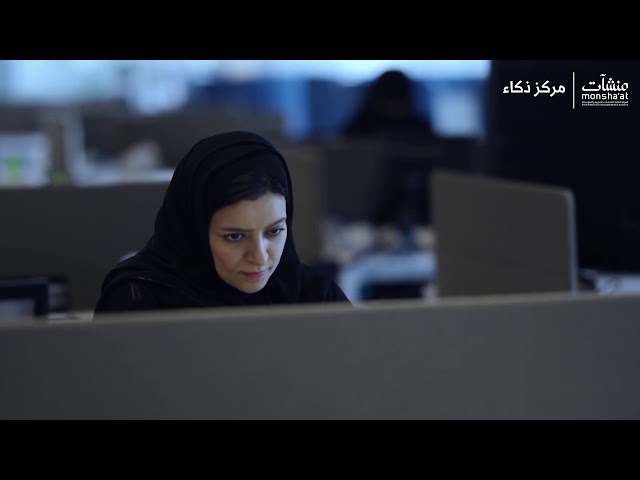 A specialized center in data science, AI, IoT, and cyber security, aiming to empower entrepreneurs and enterprise owners to integrate technology and innovation into their businesses, which contribute to building advanced startups, and improving SMEs efficacy.
Join the Thakaa community, and step into a future of limitless opportunities.
---
Thakaa Centers Branches
AI and Data Science Center in Al Khobar

IoT and Cyber Security Center in Riyadh
Thakaa Center's Objectives
Empowering entrepreneurs by helping startups in innovating and using advanced technology
Establishing tech innovative enterprises and helping them launch their first product
Supporting SMEs and improving their competitiveness using cutting-edge technology
Investing in the national human capital by providing requisite technological capabilities
Enhancing community institutions' roles in technical innovation and strengthen collaboration with SMEs
What are Thakaa Center services?
Challenges designed to inspire entrepreneurs and talented people to develop innovative solutions that help corporate owners and government entities.
Join us now at Thakaa Challenges, and build your tech product.

A two-month intensive program providing direct mentoring and expert performance review to support existing businesses and innovative startups.
Join the Thakaa Pithe oneers program for endless possibilities.

A series of intensive courses in one training camp ranging from 3 days to a week and covering a variety of fields.
Know more about Thakaa Camps and improve your technical skills.

Interactive lectures discussing ways to employ potential technical solutions for enterprises to boost innovation. The workshops are held in-person at the center or virtually.
Explore Thakaa Workshops and join us; the future awaits.

Free consultations by professionals and consultants in the center's fields for modeling solutions and launching the first product.
Book a consultation with Thakaa experts today to have your question answered.


Monthly meetings hosted by Thakaa center rich in dialogues and discussions to exchange knowledge and experiences.
Attend our meetings and stay up to date on technology trends.

A library containing all sources, references, reports, and workshops related to the center's fields.
Discover Thakaa Center's digital learning resources here.

Your chance to develop and create smart solutions for emerging ideas, tech products, and projects provided by Thakaa Center experts in partnership with public and private entities.
Support your business with various exclusive services. Be one of our beneficiaries and improve your enterprise.
How to Benefit from Thakaa Center
Center registration, either in-person or online
Participate in the center's programs and events, whether in-person or online
Thakaa Center Success Stories
FAQs
The center's facilities and equipment are free to use
The center specializes in cybersecurity, the Internet of Things, and technology in general, although we can work with partners and refer to cooperating incubators to help with this
Yes, and for achieving the center objectives, our priority is start-up ventures, them SMEs

At Thakaa Center, we are proud of the long-standing experience of developing content locally specifically for our beneficiaries, and we cooperate in some cases with partners in developing specialized content in areas other than the center's fields as well
Thakaa centers serve all Kingdom regions, but the activities are mainly concentrated in the centers' headquarters in Riyadh and Khobar.
We organize some major events in other cities to spread the benefit, and we also make sure to record events, then publish them on the Internet and sometimes broadcast them live.
Consultations can be obtained from anywhere in the Kingdom via the Internet.

Do you like the content ?
92% from visitors liked it from 3129 participants.
latest changed date
11 July 2023